Tennessee
This Fun & Gorgeous City in Tennessee Offers Some of Everything
Think you know Chattanooga? Think again!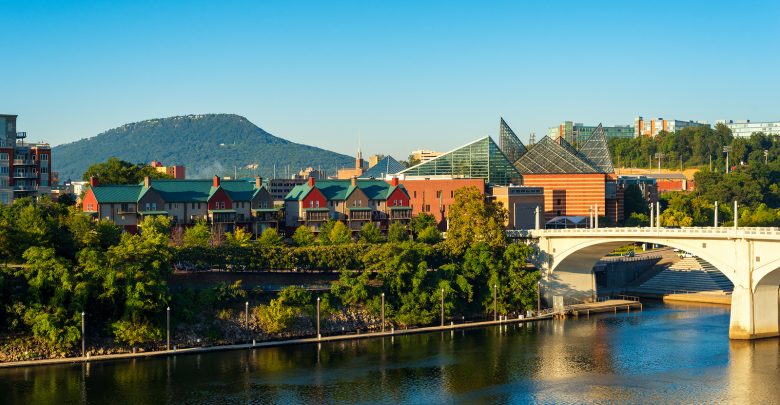 If you're looking for a getaway in Tennessee, look no further than the city of Chattanooga. You might think you know Chattanooga—it's well known for the 1941 song by Glenn Miller and his orchestra entitled, "Chattanooga Choo Choo." The University of Tennessee at Chattanooga makes its home here, as do nearly 180,000 residents. Chattanooga is the fourth largest city in the state of Tennessee. But there's more to Chattanooga than a song and university. It's also a great place to spend time and enjoy rest, relaxation and recreation. Here are a few reasons why.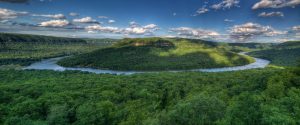 River Cruises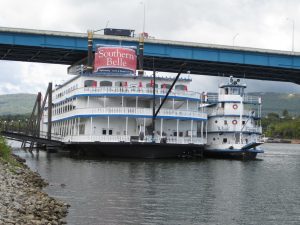 Chattanooga is situated near the Tennessee River Gorge, a very biologically diverse area nestled among approximately 27,000 acres of undisturbed forest. More than 200 species of birds feather their nests here, and the best way to see the river and surrounding area is via a riverboat. The Southern Belle was built to look like the luxury riverboats that once cruised Chattanooga's waterways in the 1800s. The Southern Belle has three decks and holds 500 passengers. You can book a 1.5-hour-long sightseeing excursion aboard this beautiful riverboat and enjoy views of the river downtown. Longer excursions are available that venture up the River Gorge itself. Most dinner cruises include sightseeing in addition to live music, bingo, and prizes. For information on a river cruise, visit www.chattanoogariverboat.com.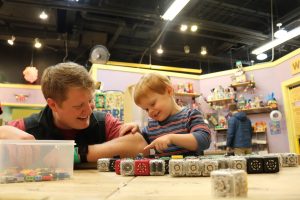 Creative Discovery Museum
The Creative Discovery Museum is one of the nation's top children's museums. The museum encourages kids to experience learning through play. Bring your kids to create clay sculptures, look for dinosaur bones at the Excavation Station and be creative at the Inventor's Clubhouse. For more information, visit the museum at 321 Chestnut Street in Chattanooga or visit their website at www.cdmfun.org.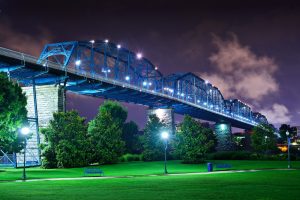 Coolidge Park
You'll find Coolidge Park on Chattanooga's north shore. From the park, you'll enjoy beautiful vistas as you look out over the Tennessee River. Enjoy playing in the interactive water fountain and take in the adventure of rock climbing. If you're looking for a more serene experience, pack a picnic lunch to enjoy at Coolidge Park. Take a ride on a tiger or other animal on the 100-year-old restored antique carousel. Coolidge Park is situated near art galleries, shops and restaurants and is part of the Tennessee Riverwalk, a 13-mile long public greenway along the Tennessee River. If you enjoy the peacefulness of simply taking in the sights and sounds all around you, you'll enjoy the many benches along the waterfront where you can sit back and relax. Coolidge Park also has walking trails where you can go for a stroll and take a break from it all.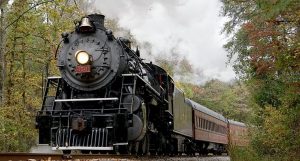 Tennessee Valley Railroad Museum
The Tennessee Valley Railroad Museum is a "museum in motion," meaning that the trains themselves serve as the museum. It was established in 1960 and offers experiences that are both educational and entertaining. The museum runs full-size historic trains that are pulled by vintage diesel engines or steam locomotives. The trains operate rain or shine, as the coaches are fully covered and most also have heat and air conditioning. The museum offers special excursions like Santa's Hiwassee Holiday Train during Christmastime and the Dixie Land Special Excursion, which takes passengers into northwest Georgia. Missionary Ridge local trains run every day from mid-March through October and on weekends only in the month of November. Passengers board trains at the Chattanooga Grand Junction Station. For more information about the railroad museum or to inquire about purchasing tickets, visit the museum's website at www.tvrail.com.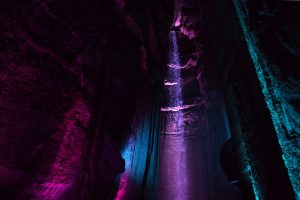 Ruby Falls
Ruby Falls opened to the public in 1929. The underground waterfall is 145 feet high and located within Ruby Falls Cave inside Lookout Mountain. There are several different experiences available at Ruby Falls. Choose from three different cave tours—the Classic Waterfall Tour, the Lantern Tour or the Extended Cavern Experience. If you're up for even more adventure, you can book a ZIPStream Aerial Adventure, which is a ziplining experience. A special holiday event called Christmas Underground is offered throughout the holiday season. During the event, kids can journey to the North Pole through a secret passageway. You and your family can make an entire day out of a visit to Ruby Falls! For more information or to purchase tickets, visit www.rubyfalls.com.