Colorado
6 Ideas for the Perfect Weekend in Estes Park
Get up close and intimate with the Rockies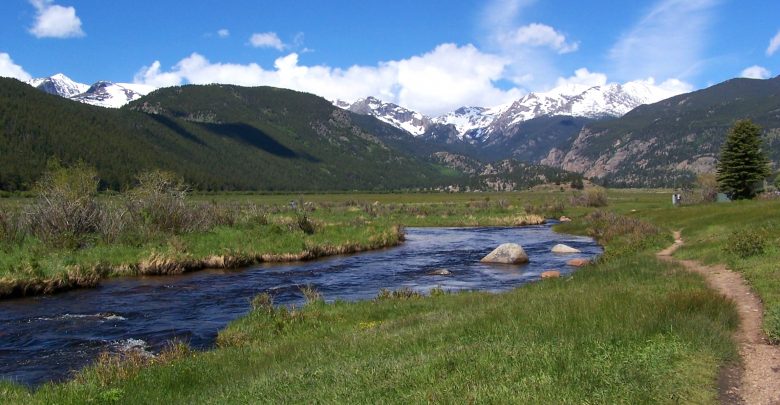 When you think of Colorado, usually the Mile-High city of Denver and ski resorts like Breckenridge, Winter Park, Aspen, and Vail come to mind. But nestled in a valley in the Rocky Mountains, about 70 miles northwest of Denver, lies a tiny resort town called Estes Park. Home to only 6,500 residents, Estes Park serves as the gateway to the Rocky Mountain National Park. This little place in Colorado only encompasses about seven square miles, but those seven square miles are chock full of activities, restaurants, shops, museums and art galleries. Estes Park is the perfect weekend getaway destination thanks to its great weather and great accommodations. Here are six things you need to plan to do on your weekend in Estes Park.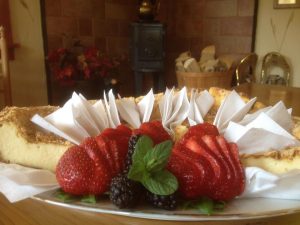 1. Stay at the Romantic RiverSong bed and breakfast.
This beautiful bed and breakfast retreat sits on 26 acres just outside of Estes Park. The beautiful mountain craftsman-style inn is the perfect place to spend the weekend and take a break from it all. Take a scenic walk along the RiverSong Trail and enjoy breathtaking views of the majestic Rocky Mountains. Or book a streamside couple's massage session. Romantic RiverSong doubles as a private wildlife habitat where you can see deer, wild turkeys, elk and more. The hiking trails and tree swings will make your outdoor time even more adventurous and memorable.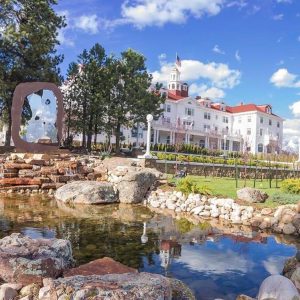 2. Step inside the historic Stanley Hotel.
Of course, you can book a stay at the stately Stanley Hotel, but if you're superstitious, you might want to rethink that plan. The beautiful Colonial-style hotel was built in the early 1900s by Freelan Oscar Stanley, inventor of the steam-powered car. When the grand hotel opened on July 4, 1909, it had only 48 guest rooms. Today the hotel boasts 142 rooms. But it's not only the hotel's grandeur that makes it worth a step inside. In 1974, author Stephen King and his wife stayed in the hotel for one night in October. They were the only guests in the entire establishment, which made it a bit eerie. But it was a dream King had that night while asleep in the hotel that gave him the plot for a book he would publish in 1977 called The Shining. Years later, movie and TV adaptations of the book would use the Stanley Hotel for some of their filmings. After a long quiet past, the Stanley Hotel has been the subject of many accounts of paranormal activity since King's book came out in 1977. Visit www.stanleyhotel.com for more information or to inquire about booking a tour.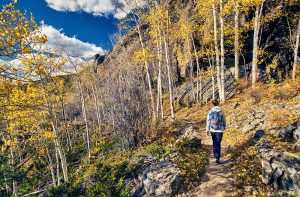 3. Spend the day at Rocky Mountain National Park.
Estes Park is known for many things—one of the most mentioned, however, is its place as the gateway to the Rocky Mountain National Park. This beautiful park covers over 415 square miles of lush forests, valleys, streams, rivers, and tundra, as well as more than 100 peaks that stand taller than 11,000 feet. It's a nature enthusiast's paradise—enjoy hiking, fishing, rock climbing, geocaching and more. Observe wildlife in the park. Rocky Mountain National Park is home to chipmunks, mule deer, elk, bighorn sheep, black bears, mountain lions, bobcats, and the rare Canadian lynx. You can even camp in the park at any of a number of campsites. Take a scenic ride along Trail Ridge Road—the highest continually paved highway in North America—and enjoy fantastic views of the mountains, valleys, the Alpine tundra and more. Visit www.nps.gov/romo for more information about this beautiful natural haven.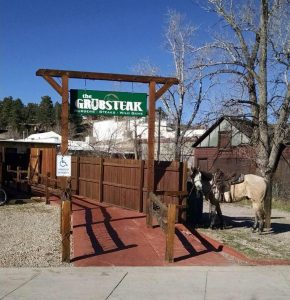 4. Have Sunday lunch at the Grubsteak.
The "best burgers in town" are at The Grubsteak restaurant. Enjoy a wide selection of local beers and microbrews, as well as hand-cut beef steaks, yak, buffalo, elk, and Rocky Mountain Trout. The restaurant has several dining areas, including the largest covered patio in Estes Park. The restaurant has an interesting history to it as well. The building that houses the eatery was built in 1908, but it wasn't a restaurant—it was the first bowling alley in Estes Park. Years later, it was converted into the town's first hospital. After that, it became Mame's Beauty Parlor, and then it served as a number of different gift shops. The Grubsteak Restaurant opened in the building in 1990 and has been serving up American fare ever since. Visit www.grubsteakestespark.com for more information.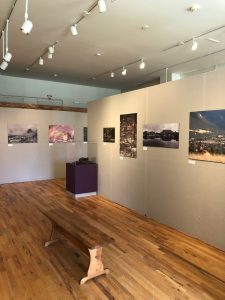 5. Tour the Estes Park Museum.
At the Estes Park Museum, visitors can view over 30,000 artifacts from Estes Park's unique history. See artwork, photos, furniture and more. The Estes Park Museum also offers tours of Downtown Estes Park. Along the tour, historic buildings in the town are highlighted. Call (970) 586-6256 for more information or to inquire about tours.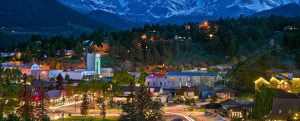 6. Experience shopping in Estes Park.
Estes Park is not only a beautiful resort town—it's also the place to be for a weekend getaway that includes lots of shopping! In fact, this tiny town isn't tiny when it comes to shopping. There are over 300 shops that call Estes Park home. There's literally something for everyone to see, admire, enjoy and take home. Browse through shops that sell Southwestern art, stationery, blown glass, artwork, jewelry, handmade furniture, leather goods, giftware, clothing and more. Take the weekend to stroll through the unique shops that make shopping in Estes Park an adventure all in itself.