Iowa
Set Up Camp at These Beautiful Sites Across the Hawkeye State
Camping through Iowa's national / state parks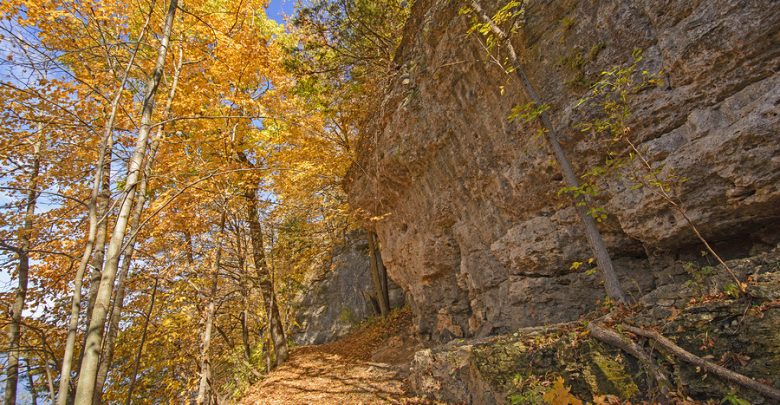 There's nothing like a good camping trip to help you shed your cares and leave your stress behind. Iowa's state parks offer the perfect chance to get away from it all and enjoy the beauty of nature in the midwest. If you're thinking about camping in Iowa, take a look at some of these great national parks for your next camping trip.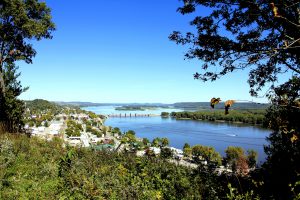 Bellevue State Park
The Bellevue State Park is located in two separate tracts, the Nelson Unit, and the Dyas Unit. Both of these areas are known for their scenic beauty and rich history. They're also both great places to be if you love wildlife. Bellevue is full of deer, turkeys, and pheasants that are attracted to the area by the tall prairie grass and assorted food plots put there by the park.
Campers can expect more than beautiful views–there are hiking trails, a butterfly garden, and the South Bluff Nature Center to visit. The types of campsites available are electric and primitive, plus there are modern restroom facilities in the park for visitor convenience.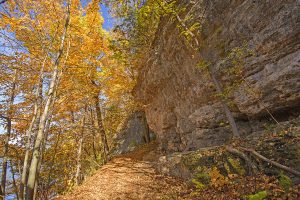 Backbone State Park
Backbone State Park is Iowa's oldest and most geographically unique state parks. It gets its name from the Devil's Backbone, a deep ridge of bedrock that forms the highest point in northeast Iowa. The park has a rich history that is detailed in a museum inside the park grounds. Be sure to stop in and learn about the history of the area if you camp here, or take a walk through the park and witness some of the historical monuments and landmarks firsthand.
Rock climbing is also popular in Backbone, so pack your climbing gear along with your camping gear. Campsites range from primitive with pit latrines to comfortable cabins complete with heating and air conditioning. It's a great vacation destination with swimming, a playground, and other activities the entire family will enjoy.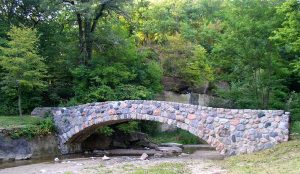 Ledges State Park
Another of Iowa's oldest state parks, the Ledges State Park offers a stunning glimpse of some of Iowa's most unique geographical landmarks, the Loess Hills. It also has some pretty amazing man-made landmarks, including an arched stone bridge that has stood since the 1930s. Archaeologically, the park's landmarks have been dated back 4000 years, long before European settlers lived in the area.
Whether you're a history buff, nature lover, or just someone who loves to camp, Ledges won't disappoint. The camping facilities at the park include some electric hook up sites, some non-electric, some walk-in sites, and modern bathrooms, showers, and a dump station. Playground facilities keep the kids entertained and the winding Des Moines River running through the park offers plenty of opportunities for water activities.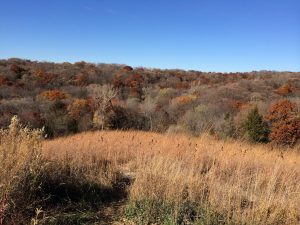 Waubonsie State Park
From Waubonsie State Park, you can get a breathtaking view of the famous Loess Hills. You can also walk along part of the fascinating Lewis and Clark Historical Trail. Of course, you can also just enjoy the supreme natural beauty of the area while you camp for a few days.
The park has two campgrounds–a modern one with both electric and non-electric sites with modern restrooms and showers, and a non-modern equestrian campsite with non-electric sites, pit toilets, and hitching rails for the horses. You can have the great American adventure here just like the early settlers did, or you can rent one of the park's cabins for a more comfortable camping experience.
The park is a popular place for hiking and riding horses along the trails. It's a great place to get away from the stresses of modern life and take a glimpse back in time to how the first people lived on the lands.
Elk Rock State Park
Elk Rock is another park that is perfect for equestrian campers. In fact, its equestrian campground not only boasts both electric and non-electric sites, but it also has a 100 foot by 200-foot riding arena. The numerous multi-use trails are perfect for horseback riding and the gorgeous views of Lake Red Rock and the Des Moines River offer scenic riding for equestrian campers to enjoy.
Non-equestrians have plenty to do in Elk Rock, too. There are fishing and boating opportunities, scenic hiking trails, a multitude of wild animals to watch, electric and non-electric campsites, and a self-dispensing firewood machine for campers' convenience. Modern shower facilities round out the list of conveniences at this campground.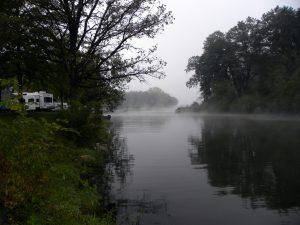 Viking Lake State Park
Viking Lake campground is one of the state's most popular places for camping, due in part to the campground's close proximity to the lakeshore. The campsites at Viking Lake range from non-electric to electric hookup, full hookups, and buddy sites. There are modern showers and restroom facilities as well as a playground in close proximity to the campsites. It's a great place to wake up and head straight to the lake for swimming, fishing, or just sipping your coffee by the water as the sun comes up.
A large part of Viking Lake State Park has been left untouched, so you'll find a huge variety of wildlife and native plants thriving there. It's a great place for nature walks, birdwatching, or just soaking up the natural beauty of Iowa's wild spaces. It's a great place to bring the whole family or perfect for a quiet getaway on your own.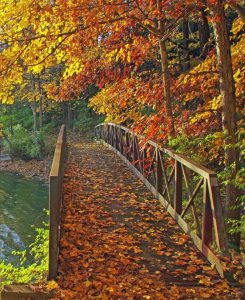 Geode State Park
Named for the geode stones often found there, Geode State Park is a favorite among local Iowans looking to get away from it all for a few days (or more). Visitors are reminded that, as fascinating as the geodes are, it is forbidden to remove them from the park when you leave. But you can take photographs and have a fun time searching for the unusual crystal/rock formations.
Campers at Geode State Park can choose from electric or non-electric campsites and have access to two modern shower buildings and a sewage dump station. Restrooms are located nearby and camp pads are easily accessible for the mobility-impaired.
The park's other main attraction (besides the geodes) is Lake Geode, an easily accessible, well-stocked lake that's popular with anglers and boaters. Picnic shelters and sites are located throughout the park for added convenience.
Whether you're looking to step away from it all or take in a little of Iowa's rich natural history, these state park campgrounds are sure to give you an experience you'll never forget.