New Mexico
These Retro Diners Serve Up a Side of Nostalgia
Enjoy a home-style meal at one of these unique roadside restaurants
Diners have been dotting the American highways and roadways since the early days of the automobile. New Mexico has plenty of these cultural institutions located throughout the state. If you are looking for some comfort food with a little bit of nostalgia, you are in luck. Here are some of the best retro diners in the Land of Enchantment.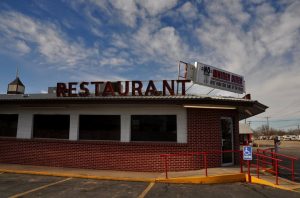 No Whiner Diner, Carlsbad
If you are a fan of rhyming diner names, you need to head over to Carlsbad's No Whiner Diner. Opened in 2000, the No Whiner Diner has been serving up soups, salads, and entrees made with the freshest ingredients.  In addition to the name, you can find witty references throughout the whole menu. They encourage you to try some of their new items but heed this warning: "The No Whiner Diner is not responsible for bad decisions made in your life." Inside the diner, you will find all the classic retro diner décor, including a T-shirt clad skeleton taking up residence in a booth. The No Whiner Diner is famous for their wide selection of homemade sandwiches. For those wanting more diner-style fare, make sure you order the meatloaf dinner with a root beer float.
Yesterday's Diner, Red River
Are you longing for the days of "I Love Lucy" and poodle skirts? Yesterday's Diner is the place for you. On Highway 38, you will find this Red River dining establishment located in the Miner's Building. They offer breakfast, lunch, and dinner seven days a week. The retro-chic extends throughout the whole menu, including dishes named after your favorite characters from "The Addams Family," "Grease," and "Happy Days." You can expect to grab some standard diner fare with chicken fried steak, Reuben sandwiches, and biscuits and gravy. As you dine, take a look at the '50s and '60s memorabilia on the wall or watch a repeat of "Grease" on the television.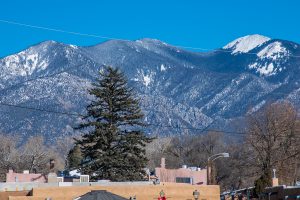 Taos Diner I, Taos
The tiny town of Taos is home to an old school diner with a more organic menu. This local spot has been serving up mouthwatering food with a side of friendly service. You will not find regular old beef burgers here. At Taos Diner, all their burgers are made with grass-fed beef. They don't stop there as many of the ingredients are organic and locally sourced. Whether you are a vegetarian, a meat eater, or a gluten-free patron, the Taos Diner has something on the menu to satisfy everyone's taste buds. If you are wondering what the locals eat, try the huevos rancheros served "Christmas-style" with red and green chili sauce. There are two diner locations around Taos, and both locations open for breakfast and lunch.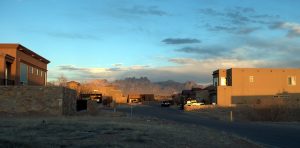 Old Town Restaurant, Las Cruces
Nothing is cozier than settling in a booth and enjoying a piece of pie with a cup of coffee. At the Old Town Restaurant, you can enjoy the old-time vibe of simpler days and sample some of the best pies in the state. This local spot has a menu with many American and Mexican choices, so you can try dishes from both sides of the border. Their specialty is all-you-eat menudo. If you are a less adventurous eater, you can enjoy a burger or pork chop with eggs. Those wanting a little taste of New Mexico will want to order the enchiladas with red chili sauce. As a bonus, free chips and salsa accompany each meal. If you head out to Old Town Restaurant, remember they only accept cash.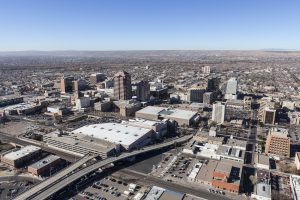 Kap's Coffee Shop and Diner, Albuquerque
For over 40 years, Kap's Coffee Shop and Diner have been slinging hash in the Albuquerque area. This locally-owned diner serves up some of the best American favorites, breakfast dishes, and New Mexican fare. Those with a sweet tooth will want to order a side of fresh-made cinnamon rolls. These sugary treats are smothered in icing and topped with a heap of butter. Locals call these cinnamon rolls the "best in town." They also have a selection of heartier breakfast dishes, including corned beef hash, biscuits and gravy, and the popular red and red chili.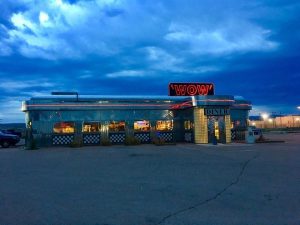 The WOW Diner, Milan
Milan's roadside diner has been a classic stop since the 1950s. This aluminum building is a mainstay on Interstate 40 for both weary travelers and colorful locals. Step into the diner to transform yourself back to the retro days of diners. Make sure you grab a seat at the counter or settle into one of the booths. The WOW Diner has a menu filled with home-style comfort food. You can find everything from handmade milkshakes to burgers to crispy onion rings. But don't think the WOW Diner only serves retro fare. You can also order dishes that feature non-Southwestern dishes, including a few selections made with lobster. If you want to enjoy an ice cold beer, the WOW Diner has a couple of local varieties to quench your thirst.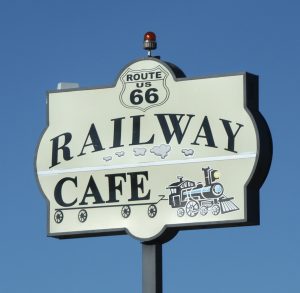 Route 66 Railway Cafe, Gallup
The name may say it is a café, but the Route 66 Railway Café has that old school diner charm. You can enjoy a meal in red vinyl booths while surrounded by old-time Pepsi signs and other memorabilia from "The Mother Road." They offer plenty of home-style American and New Mexican classic dishes. The non-descript building might not look like much from the outside, but don't let that fool you. The café serves up homemade sticky buns, plate-sized burgers, and biscuits and gravy. Of course, it wouldn't be a New Mexican diner without a healthy selection of red and green chili. The Route 66 Railway Café serves breakfast, lunch, and dinner seven days a week.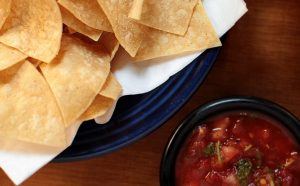 Fina's Diner, Chama
A "Friends gather here" sign welcomes visitors from the road. This family-run diner offers a mix of New Mexican and American comfort fare. The interior screams "kitschy" with a collection of retro Coca-Cola signs hanging on the walls. You can enjoy some typical southwestern favorites like breakfast burritos, homemade chips and salsa, sopapillas, and green chili sauce. Of course, you can always try the retro classics like fried chicken, burgers, and shakes. This little diner will definitely take you back to the days of yesteryear.