Texas
The Best Breakfast Spots in Dallas for Your Family
These eateries range from the hearty to the trendy -- but everyone will love them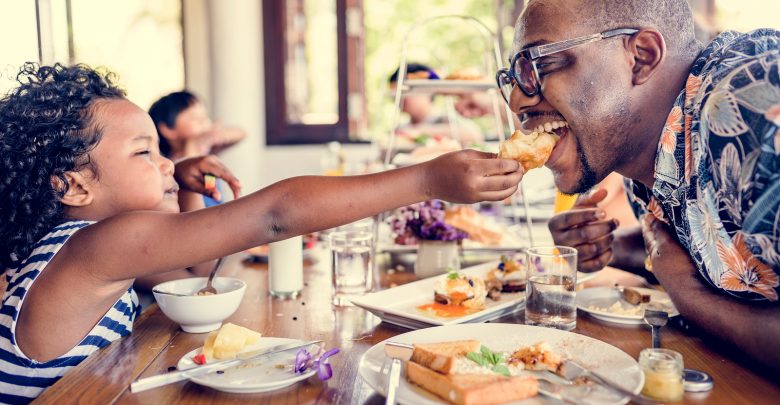 Breakfast is the most important meal of the day. For this reason, you'll want to make sure whatever you eat for breakfast is absolutely delicious and positively nutritious. For folks in Dallas, this is super easy to do thanks to the numerous amazing breakfast spots around town.
Whether you're local to the Dallas area and looking for a new favorite restaurant or traveling to the city soon and want to have some excellent breakfast options in mind for your family, there is something for you in this bustling city. The only problem is choosing just one of the many awesome food stops here.
We want to help with this! Therefore, we've compiled a list of the top ten family-friendly breakfast spots in the city.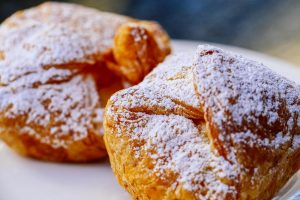 #1: Coffee House Cafe
Combining incredible coffee with a kids' menu and an upbeat staff, Coffee House Cafe is an awesome place to get a great, laid-back breakfast experience while still keeping the little ones happy.
Have a pup who'd like to join in the family fun? No problem! Just ask for a seat on the patio and your furry family member will be more than welcome.
#2: Norma's Cafe
A Dallas tradition, Norma's Cafe has been around long enough to know good and well what they're doing. In fact, the diner is celebrating its 62nd anniversary this year!
This local chain has a few different locations, making it easy to find one nearby. Additionally, they serve breakfast all day long, meaning you can sleep in and enjoy a delicious breakfast even if you don't get out of the house till noon.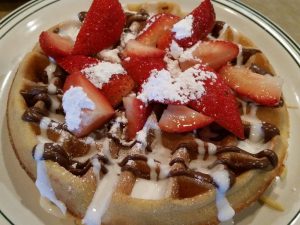 #3: Benedict's Restaurant
You may have to wait for a seat at this busy eatery, but it's popular for a reason and you'll find your wait is well worthwhile. People love the cheery atmosphere found here first thing in the morning, and the many egg dishes are all exceptional.
Benedict's is the place to go if you're looking for diner food in a slightly nicer atmosphere, which can be hard to find otherwise.
#4: Unleavened Fresh Kitchen
A nice break from the usual "greasy spoon" breakfast options, Unleavened Fresh Kitchen gives diners the option to keep it light, fresh, and healthy. The restaurant offers quick and healthy options, meaning you can start your day right and then get on with it. Whether you prefer wraps, hash, or some tasty oatmeal, you'll find it all here.
If you love it, return with the kids for dinner after 4pm any day of the week, when kids eat free!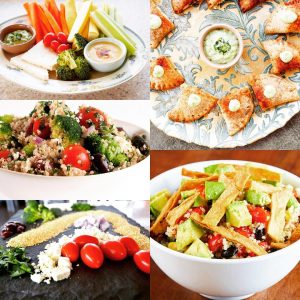 #5: Start
Another awesome healthy option, Start is a great way to make kids and parents happy. They take fresh ingredients and create some incredibly delicious dishes that are 100% kid-approved while also meeting the requirements set by the health-conscious adults in their lives.
Eggs, pancakes, and artisan coffees all grace the menu but don't be fooled — this is actually a quick-service stop. Don't want to drag the whole family inside? Take a quick trip through the drive-thru and you'll be good to go!
#6: Spiral Diner
Of course, vegan families have to eat too. That's where Spiral Diner steps in. Not only is everything served at this eatery vegan, they also have a good number of gluten-free options. To top it all off, this restaurant only uses organic veggies, meaning you can eat there in confidence knowing you're only putting the very best ingredients in your body.
Really, Spiral Diner is a great choice whether you're vegan or not. This is because the food is absolutely wonderful, and the staff is always on the ball.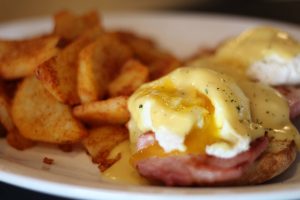 #7: Maple Leaf Diner
Ever eaten breakfast like a Canadian? Here's your chance!
Well, to be honest, Canadians don't eat all that differently from Americans. Still, Maple Leaf Diner does an excellent job of showcasing the subtle differences Canadian cuisine does have to offer while also doing a delicious job of the foods we already eat here. Everything at this diner is delicious and well worth eating.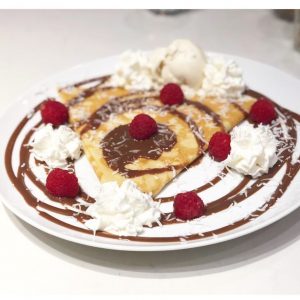 #8: Whisk Crepes Cafe
Everyone loves crepes! That's why Whisk Crepes Cafe is an excellent choice for families of all sizes and ages. This simple cafe serves up some of the best crepes you'll ever try. They offer an enormous variety of sweet and savory fillings and toppings, and their espresso drinks are the perfect accompaniment to their amazing entrees.
#9: Crossroads Diner
Even with tons of healthier options to choose from, sometimes a traditional diner is what you really want. If this is the kind of mood you find yourself in, head to Crossroads Diner. This local eatery is well reviewed, well loved, and a solid choice for pancakes, eggs, and other yummy breakfast fare. In fact, some claim Crossroads' pancakes are the best in Dallas, and that's saying something!
#10: Bubba's Cooks Country
Last, but definitely not least, we have Bubba's Cooks Country. This local food stop has been around since the 1980s and certainly has no intention of going anywhere. The diner boasts a super fun '50s theme, making it a neat place to take the kids for sure.
More than that though, Bubba's is the place to go for some seriously delicious country cooking. Go ahead and order the biggest plate they offer. We won't judge, mostly because we might just do the same!
Clearly, Dallas is a wonderful place to be a breakfast time! No matter what kind of breakfast experience you're looking for, you'll find it — and seeking out kid-friendly options is a cinch. So go ahead and grab the diaper bag, pack a bib, and get ready to start your day off right at any one of these awesome restaurants. You'll be glad you did!