South Carolina
The Most Breathtaking Views in All of South Carolina
Islands, waterfalls, mountains, and history – all in the Palmetto State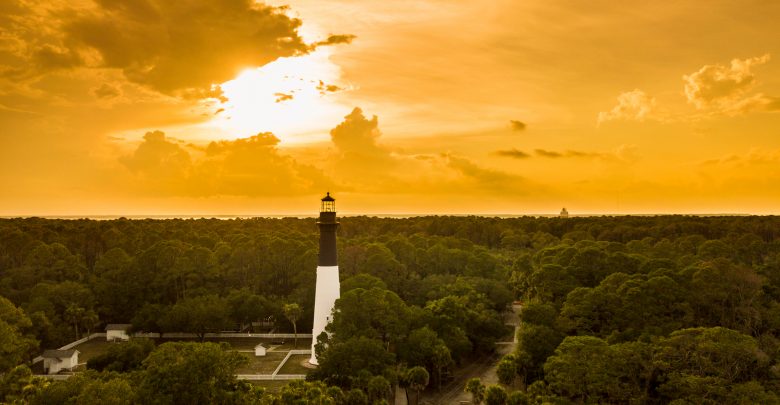 South Carolina, like California, gets to benefit from both mountain and ocean living. Unlike California's dry climate, South Carolina is home to fascinating marshland and maritime forest, giving its beaches a unique feel and covering its trees in beautiful Spanish moss. While Charleston is a trip of its own, and an incredibly fun city to explore, the natural beauty surrounding that city offers endless opportunity for exploration and a break from your busy life. These are some of the best views you will find in all of South Carolina.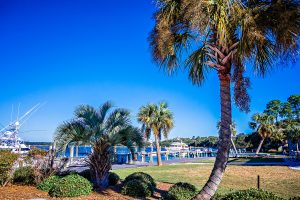 Kiawah Island
This area of South Carolina is lined with 10 miles of beautiful beaches. Within Kiawah, you can get everywhere by bike. It is a somewhat sleepy town, making it a great vacation spot if you're looking to relax and rejuvenate. You can golf, kayak, surf, paddleboard, ride on a boat, hike, or go on a nature tour. There is a beautiful resort on the island with lots of dining options, and the main village offers wine bars, a market, coffee shops, and all kinds of food. You can also visit the spa through the resort – get your hair or nails done, or get a massage.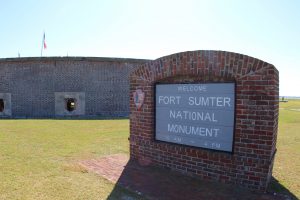 Fort Sumter
Fort Sumter is a national monument that worked as a functional military fort during the Civil War. You can book a tour through Fort Sumter's website in which you will be transported by boat from one of two pickup locations to the monument. There is a museum, bookstore, and plenty of natural beauty. This is the location of the first battle of the Civil War between Union and Confederate forces, South Carolina being on the Confederate side of the battle. The monument also functions as a memorial to all who fought in its battle.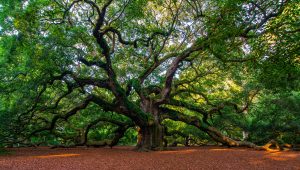 The Angel Oak Tree
Located on John's Island just outside of Charleston is the Angel Oak Tree. This historic and widely visited tree is estimated to be 400-500 years old – though some contend it might be as old as 1,500 years, making it one of the oldest living things in the United States. It is massive, which is part of what attracts people to visit. It stands over 65 feet tall and has a canopy that covers 17,200 square feet. This place is worth an individual trip to visit, but if you feel crunched on time and happen to be en route to Kiawah Island or the Seabrook Islands, the tree is on your way.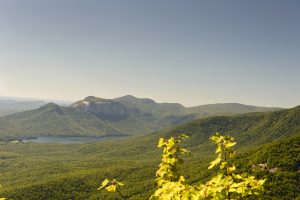 Caesar's Head State Park
This state park is located in the mountains of South Carolina. From the top of its Blue Ridge Escarpment, you can see as far as North Carolina to the north and Georgia to the south. The park is a part of the Mountain Bridge Wilderness Area, 13,000 acres of beautiful southern mountain forest. Perhaps the best trail in Caesar's Head is Raven Cliff Falls trail. It leads to a scenic overlook, where you can see the 420-foot Raven Cliff Falls.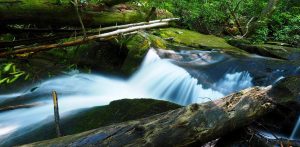 You will find over 60 miles of challenging hiking trails throughout the entire park. Some of the best things to do in the park: see the view from Caesar's Head Overlook, go to the Hawk Watch and observe as hawks migrate, swim in the Middle Saluda River, hike the aforementioned Raven Cliff Falls trail, and hike the Rainbow Falls Trail.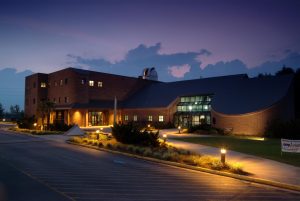 Dupont Planetarium
This planetarium is located in Aiken, South Carolina in the Ruth Patrick Science Education Center at the University of South Carolina Aiken. It has 45 seats, a 30-foot diameter dome, and a Digistar 6 planetarium project system. The planetarium opened in September 1995 and has been conducting K-12 school programs, programs for the public, specialized programs for university students, and private shows for parties and other events since opening. Public shows are only $6.50 for adults – "Defying Gravity," "Seven Wonders," "Sunstruck," "Cosmic Colors," and "Magic Tree House" are just some of the shows they offer. The planetarium celebrates Science Education Enrichment Day and International Observe the Moon Night every October, Family Earth & Sky Night and National Astronomy Day every May, and Moon Day every July. They also have a walk-in kaleidoscope, geology displays, and planet scales to find out how much you would weigh throughout the solar system.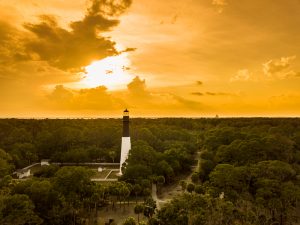 Hunting Island State Park
This state park is South Carolina's most popular. More than a million people visit a year, brought in by the beaches, marshes, maritime forest, saltwater lagoon, and ocean inlet. The Hunting Island Lighthouse is located in the park, and it is the only lighthouse in the whole state that is publicly accessible. Some of the most popular activities in the park: visit the historic lighthouse and climb your way to the top for a panoramic view of the Atlantic, enjoy a sunrise, walk along the beach and look for sharks' teeth and seashells, visit the nature center and see alligators, visit the Marsh Boardwalk – best place in the Lowcountry to watch the sunset, and explore 8 miles of trails through the maritime forest and along the lagoon.