California
This California Paradise Is the Perfect Hangout
8 ideas for the perfect weekend in Santa Cruz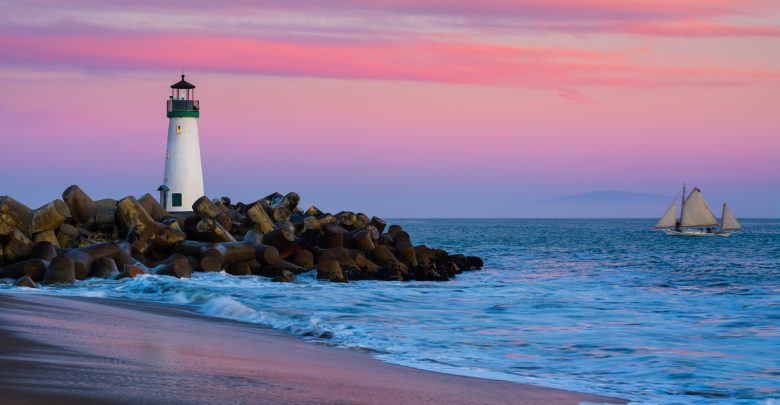 Santa Cruz is the perfect California weekend getaway location. This little town by the sea has a little bit of everything while still remaining laid-back and fun. It's close to a number of larger cities—making it easy to get to—and we couldn't be more in love with the creative vibe of the place.
Wondering what you should do on a weekend getaway to Santa Cruz? Well, there are plenty of options to choose from, but we've picked out 8 of our favorites and shared them in the list below.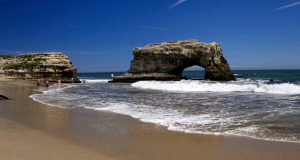 #1: Go Hiking
The gorgeous Natural Bridges State Park is located in Santa Cruz and is the perfect place to take a nature walk in the woods or on the beach. If you can make it during the winter, you might just be treated to an incredible mass of butterflies.
The tide pools make for some excellent exploration, and the rock walls are super fun to climb. Besides all of that, the beach is absolutely stunning.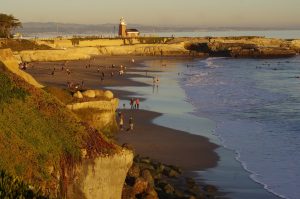 #2: Get in Some Beach Time
That lovely beach we just mentioned? It's also great for sand play, wave catching, and sunbathing. Bring a picnic to eat while watching the waves roll in, and finish the day off by collecting seashells. This is, in our opinion, one of the best ways to spend any day, and the beauty of Santa Cruz beaches makes it even better.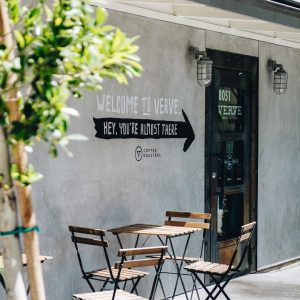 #3: Grab a Coffee
Another thing that Santa Cruz does well is coffee. Considering the size of this place, it has an impressive number of hip little coffee shops. Verve Coffee Roasters, Firefly Coffee House, and Cat and Cloud Coffee are all excellent choices, but are far from the only good options.
Pick one shop, take a book, and enjoy an hour of quiet reading time while sipping a delicious beverage.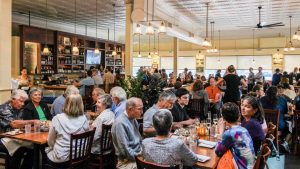 #4: Have a Meal
Of course, man cannot live on coffee alone. That's where Santa Cruz's amazing restaurants step in.
Lillian's Italian Restaurant is the perfect little family place, and Crow's Nest Restaurant offers an amazing beachside location with delicious food to match. Other local favorites include Hula's Island Grill, Betty Burgers, and Pizza My Heart.
Try to make time to try them all. You'll be glad you did!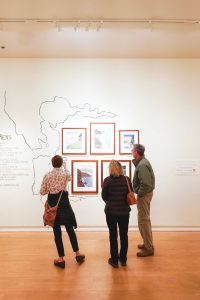 #5: Learn Something New
Looking for some indoor entertainment? Why not visit one of the many museums in town?
The Santa Cruz Museum of Art and History is small but very well done, and admission is inexpensive. We also really like the Seymour Marine Discovery Center, which had tons of aquatic animals on display and very informative staff to answer all questions. Other great options are the Surfing Museum Lighthouse Point and Santa Cruz Museum of Natural History.
If you have reciprocal museum memberships of any kind, be sure to check if they allow you to enter any of these museums for free or at a reduced cost!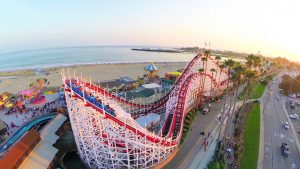 #6: Visit the Boardwalk
No visit to Santa Cruz is complete without a visit to the Santa Cruz Beach Boardwalk. Admission to this popular beachfront amusement park attraction is absolutely free, and walking along the boardwalk is an experience in and of itself. That said, you will want to make sure to hop on some of the exciting rides while you're there.
Fortunately, there are several different ride pass options, meaning you can pick and choose what you do and keep costs to a minimum if necessary. Just want a ride or two? Get a MyBoardwalk Card and add as much credit as you like. Those who plan to ride a lot will benefit from the All Day Ride Pass though, and people who will return over and over might want to consider purchasing a season pass.
When planning a trip to Santa Cruz Beach Boardwalk, it is important to keep in mind that the park does close during the winter months, opening only for special holiday events. Be sure to check the park hours before your visit in order to avoid disappointment.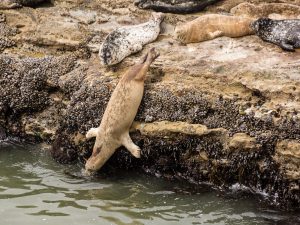 #7: Check Out the Wildlife
We mentioned the amazing butterfly spectacle that happens from mid-October to mid-February each year. However, what we didn't mention are the many other amazing animals that pass through the Santa Cruz area, as well as others that call the area home.
Owls can often be seen in the Natural Bridges State Park woods, and whales are sometimes spotted in the waters of Santa Cruz beaches as they migrate. Other area animals include sea stars, sea urchins, hermit crabs, sea anemones, and numerous birds.
Elephant seals can be seen on nearby beaches at Ano Nuevo State Reserve during certain times of year, and guided tours will allow you to get up close and personal with these magnificent creatures.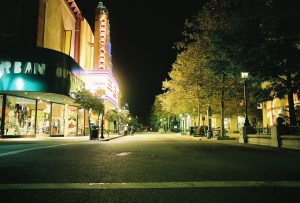 #8: Do Some Shopping
The shopping in Santa Cruz is plentiful and tons of fun. Head to the downtown area for a great walkable shopping district that includes both chains and locally owned shops of all kinds. This area is so much fun to browse that you could easily spend an entire afternoon here, and we 100% recommend doing so.
Getting all of these things done may take two or three weekends, but we're willing to bet you won't mind returning for a second round, and by your third visit, you'll be chomping at the bit for more Santa Cruz fun.
Don't forget to bring a friend or two, and get ready to make some awesome memories you'll want to hold onto for years to come.