Texas
In San Antonio, You'll Never Run Out of Awesome Places to Take the Kids
12 things to see and do in the Alamo City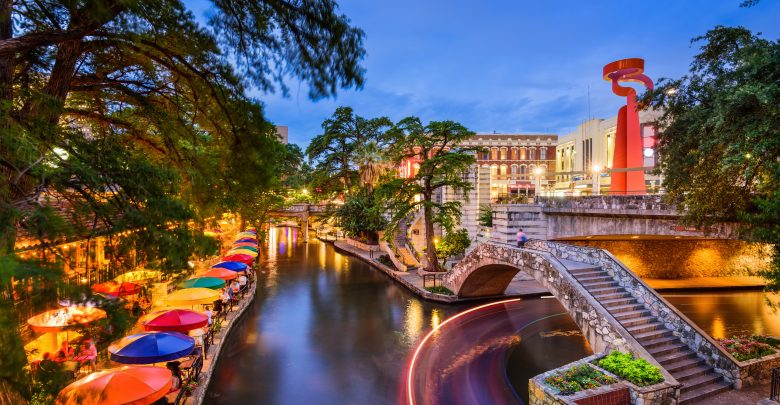 San Antonio is an absolutely gorgeous city. It's filled with history, lovely architecture, and awesome attractions. In fact, there are so many attractions here that a person could easily take multiple vacations in the area and still fail to see it all. This can leave visitors feeling overwhelmed, especially if they are limited on time or have no knowledge of the city.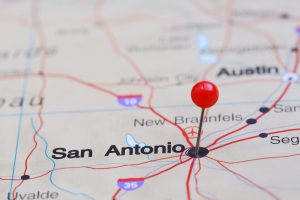 Luckily, there are ways to narrow down your options, and one of the best ways is to consider who you'll be traveling with. If you're an adult on your own or with other adults, you can do your own thing without taking kid interests into account. In this case, it's best to follow your own interests.
However, those who are bringing kids along will need to take a slightly different approach. After all, vacation is meant to be fun for everyone, even pint-sized travelers. Fortunately, there are plenty of family-friendly attractions in the area, meaning finding things to do with little ones isn't a problem at all.
Here are some of our favorites.
#1: The DoSeum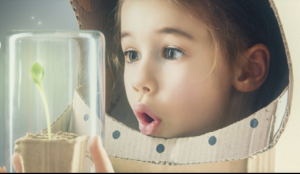 An awesome combination of children's museum, science museum, and giant play place, the DoSeum is an incredible place to visit no matter your age. Be sure to take your time to fully enjoy each exhibit, and don't forget to head outside for the super cool climbing structure. Plan to stay awhile because you and your family won't want to leave!
#2: San Antonio Zoo
The zoo is a trusty family outing that rarely disappoints. Luckily, San Antonio is home to a pretty incredible zoo, meaning you can have an incredible day out. The hippo exhibit is especially cool, and most people enjoy feeding the lorikeets. Best of all, the admission fee is totally reasonable, making this an affordable outing.
#3: The Alamo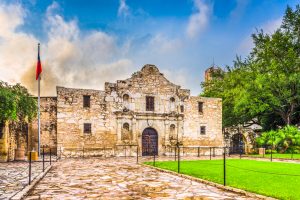 A visit to San Antonio just wouldn't be complete without seeing The Alamo. Even if your kids aren't quite old enough to grasp the details behind this historic building, the awesome architecture and basic gist of the story are enough to get the attention of even the youngest visitors. This one will be a fairly short trip for those with younger kids, but those with teens may want to plan on staying for a few hours.
#4: San Antonio Missions National Historical Park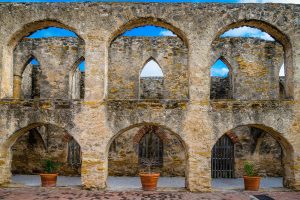 San Antonio Missions is best enjoyed by tweens and teens, though younger kids can have fun earning Junior Ranger badges at this National Historic Park. In any case, it's best to head to this attraction with some knowledge of the history of these missions, so be prepared to do a bit of reading as a family before your visit.
#5: Morgan's Wonderland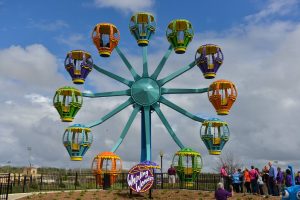 Families of children with special needs will appreciate the inclusive environment at Morgan's Wonderland. This theme park is fully accessible to everyone and ensures each and every visitor can be a part of the action. With plenty of rides and entertainment to keep the whole family busy for hours, this is the perfect place to spend a vacation day.
#6: Seaworld San Antonio and Aquatica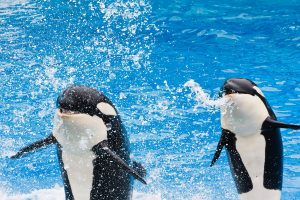 Of course, Morgan's Wonderland isn't the only theme park in the area. Another good one is Seaworld San Antonio. This park is ideal for those who love learning about sea life, but also want to enjoy a coaster or two.
Visiting on an especially hot day? You might like to do Seaworld's Aquatica water park instead. This park is one of the better water parks we've seen and includes an amazing raft ride that puts you face-to-face with stingrays and colorful tropical fish.
#7: San Antonio Riverwalk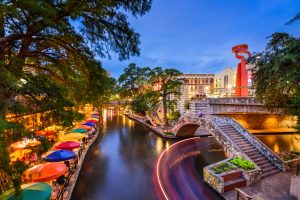 The San Antonio Riverwalk is a super fun place to visit for visitors and locals alike. It is best seen at night when the plane lights up and the atmosphere becomes quite fun. There is plenty of shopping and excellent dining to fill an entire evening, and the boat rides are fantastic. Just come prepared to fight crowds!
#8: Natural Bridge Caverns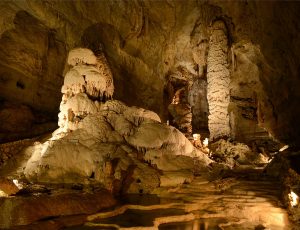 Have you ever taken your family on a cave tour? If not, it's high time you did, and Natural Bridge Caverns is the perfect place to start. This awesome cave offers a variety of beautiful views, and the tours are perfect for learning all about the magical underground worlds we call caves.
#9: Witte Museum

An interesting combination of science, nature, and art, Witte Museum is a wonderful place to learn something new, see things from a different perspective, or just get your brain working. Visit as a family and leave with some intriguing conversation topics that'll be perfect for the ride home.
#10: Battle for Texas: The Experience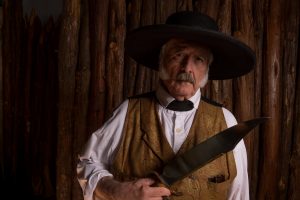 Was your family intrigued by the story of The Alamo? Would you like to learn more through an immersive, one-of-a-kind experience? The Battle for Texas: The Experience is for you! This awesome museum uses artifacts, incredible storytelling, and interactive elements to bring this story to life for visitors of all ages.
#11: Ripley's Believe It or Not! Odditorium

Sure, there are several of these "Odditoriums" throughout the US, but that doesn't make them any less fun. This Ripley's Believe It or Not! museum shares all kinds of random and fascinating information, and kids just eat it up. If you're looking for a few laughs with your family, this museum is just the ticket and will easily fill an entire afternoon with zany facts and fun.
#12: San Antonio Fire Museum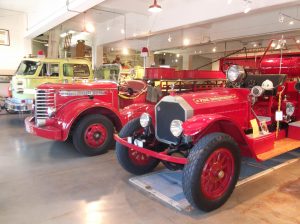 San Antonio Fire Museum may not be huge, but it certainly is thorough. This fun attraction features hundreds of items related to firefighting, some of which date all the way back to the 1800s. There are restored antique engines as well as tools, and even a place for kids to dress up and pretend to be firefighters as they climb in and out of an old fire engine. This museum is quite interesting and unique, making it a great thing to see while in San Antonio.
Clearly, San Antonio is a great place to visit for tiny tots and grown adults alike! Are you ready to pay this awesome city a visit? Better start planning!