Colorado
These Small Towns in the Rockies Are Heaven on Earth
Ski resort villages and rustic main streets – all nestled in the mountains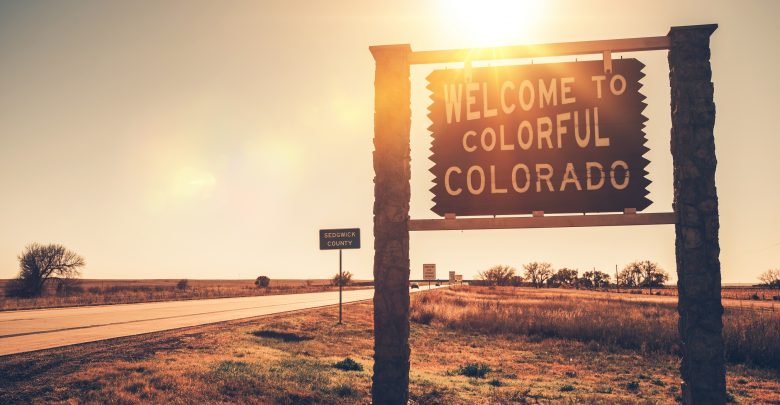 The Rocky Mountains are home to some of the most striking towns in the country. Tourists get to enjoy beautiful views, cozy coffee shops, and nostalgia-inducing storefronts – it's the perfect place to visit at any time of year. In the summer and early fall, the sun shines and the temperature stays warm (but not hot). In the winter and spring, snow falls to make each town look like the inside of a snow globe and coat the ski slopes in powder. There are so many ways to do a trip to the Rockies: feeling restless? Hike, ski, bike, run! Feeling exhausted? Shop, eat, stretch out in the sun, cozy up to a warm fire with your hot cocoa.
Here are some of the best towns for all of those activities: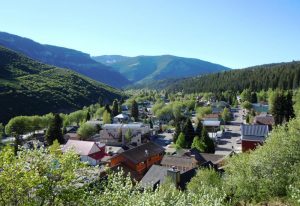 Minturn
Minturn is a bustling town filled with a variety of activity. The Minturn Market runs from June 16 through September 8 from 9 AM – 2 PM, rain or shine. This market provides a variety of stalls including clothing, jewelry, knick-knacks, fresh food, food prepared on-site (i.e. delicious crepes), and countless dogs accompanying their owners. The people- and dog-watching opportunities are endless. Just across the street, there are plenty of coffee shops, restaurants, boutiques, and antique shops to explore. If you would rather spend your time in nature, there's the Holy Cross Wilderness, a national forest, and the Eagle River. Hike, bike, snowshoe, or cross country ski — depending on the season. End your day at the Blue Starlite drive-in movie theater. It's open from the beginning of summer through the end of fall. Park your car, kick your legs up, and gaze out at a movie screen with towering mountains for its backdrop.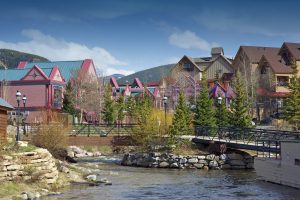 Breckenridge
Breckenridge is the hub for affordable and enjoyable shopping in Vail Valley. Stroll up and down the scenic main street, grab a cup of coffee, and peruse their Patagonia store or one of the local shops. This town is very family-friendly and has lots of fun lunch spots for you to relax and rejuvenate before setting out on a hiking trail in the afternoon. Take the gondola up the mountain and hike the Horseshoe Bowl Hiking Loop. Purchase tickets ahead, and you can see a show at the Breckenridge Backstage Theater. Also very nearby is the Granite Mountaintop Zipline. You will (safely!) soar over the Arkansas River Valley, take in the view of the mountains, and breathe in the crisp air. This is a great, exciting, and adrenaline-charging way to see the valley. If you'd like to finish out the day with a more upscale meal, go to Modi's or Hearthstone. If you'd rather keep it casual, Michael's Italian Restaurant has delicious pizza with scenic views.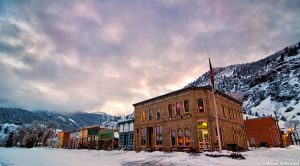 Lake City
A bit off the beaten path, Lake City does not attract as many tourists as the other locations listed. It's located in southwest Colorado near Gunnison – another town worth your visit. Lake City's main square is very picturesque. Everything about it makes you feel as though you've been transported back in time to Colorado of ages past. Some of the original buildings are intact (and the ones that aren't original are modeled after the originals). You can take a tour of a mine through the Hard Tack Mine Tours and Museum. Going in about fifty yards, the shaft holds equipment and displays that explain different mining jobs and your guide will share facts about mining life. This tour is great for kids! There are events around town constantly – especially during the warmer seasons – such as cemetery tours, Bingo, concerts, ghost tours, and coffee shop music nights.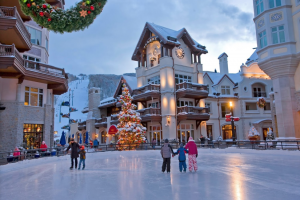 Vail
Vail is linked by a long, tree-framed walking trail. It consists of the village of Lionshead and Vail Village. In between, many homes and condominiums are dispersed throughout the base and into the mountainside. Within Vail, you can find fine dining as well as casual fare. The creek runs through the center of the village, and in the summertime, you'll always find kids dipping their toes in or even trying to make their way to the other side. There's a bowling alley, a movie theater, and an ice skating rink. Bikes are available to rent and can be used simply for exploring purposes or exercise. At the rental shop, inquire about the Vail Pass. They will take you up to the top just outside of Vail, and you can bike all the way to Breckenridge. Make sure to stop in Frisco for Butterhorn Café – one of the best lunches (and cookies) you'll ever have. You can take the gondola up the mountain from Lionshead and find ropes courses, bungee trampolines, a nature center, and delicious food. If you'd rather hike, you can take Berry Picker Trail up to that same point – your meal will be even more rewarding. If it's winter or spring, the slopes on Vail Mountain are some of the best you can find.