Texas
A Puffy Taco that Will Change your Life
75-Year Tradition of Tex-Mexcellence in San Antonio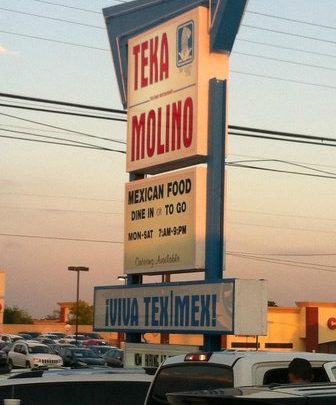 Here in the nation of Texas, only barbecue is a more divisive and contentious cuisine than Tex Mex. To say both are part of the state's religion is an understatement. In the case of the best Tex Mex, there are at least two camps: Those who like an authentic experience, and those who appreciate innovation. But finding both in one location just ain't easy.
That's where a restaurant called Teka Molino — home of the world's best puffy taco — comes in.
"Wait," you ask. "What's a puffy taco?"
Well, for one thing, puffy tacos, or "puffies," have been called the unofficial mascot of San Antonio. They're that important.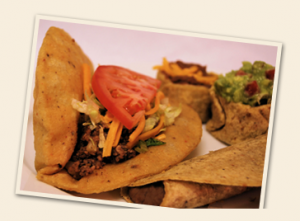 Just take your love of the standard, non-puffy taco, and then multiply it with puffy goodness. They're not crunchy taco shells, and they're not soft tortillas. A puffy taco shell is made by frying uncooked masa in hot oil until the moisture has evaporated. It's like a taco made with a corn tortilla and the tortilla has been inflated with air and then fried. The result is an addictive delicious crispy-on-the-outside, soft-and-airy on the inside, puffy taco shell. If made right, they are very tasty. If prepared incorrectly, they fall apart in your hand and are hard to eat. Some places just make their puffy tacos with really thick corn tortillas. Not good.
In the case of Teka Molino, however, the puffy taco is made right. And might just change your life.  
First, a little puffy taco history.
Many attribute the origin of puffy tacos to a place called Ray's Drive In, which opened in 1956. Puffy tacos didn't get much PR exposure and nationwide notoriety until Bobby Flay issued a challenge to San Antonio chef Diana Barrios Trevino in 2007. After she flayed Bobby, Chef Trevino went on to serve her famous puffies to President Obama on the White House lawn. Not too shabby.
Now, let's talk about the place to get the best puffie in Texas — Teka Molino.
Truly great Tex Mex experiences (restaurant experiences in general) share several things in common. Among them are 1) solid performance on the basics, like flour tortillas, salsa and the place being really crisp & clean; 2) Spectacular work in signature dishes; 3) Cool/authentic atmosphere and vibe; 4) Staff with the right energy; 5) Justifiable buzz around town.
So how does Teka Molino stack up?
For more than 60 years, Teka Molino has milled their own corn for masa to ensure excellent corn products, along with fresh made flour tortillas in house.

People love their unique and delicious guacamole cups.

Everything from Teka Molino's breakfast tacos to their green enchiladas are all fantastic.

The bean rolls have the populace buzzing, along with the fried cheese tacos.

TM's staff is rated as very friendly.

It's an expansive menu with solid standards and unique offerings.

The experience is remarkably authentic.
So, when faced with the overwhelming number of Tex mex options, how do you choose? Here's what we recommend, in order. Of course, you will need to visit 5-10 times to really get a taste of all the items:
Guacamole cups

Bean rolls

Cheese enchiladas

Carne guisada

Flautas

Chalupas

Fried cheese tacos

Green enchiladas
Check out the entire menu here: http://www.tekamolino.com/menu.html
The big picture is that Teka Milino creates and serves flavors consistent with seven decades of their uber-cool and authentic brand. "We're giving people the exact same delicious food they've had the last 75 years," says the restaurant's current proprietor, Ben Stratton.
Wait. We almost forgot the most important part. The margarita selection is fairly diverse, and patrons seem to like them. So, thumbs-up on the booze scene. That's critical.
Speaking of critical, the greatest indicator of a successful restaurant is…? All the right people are talking about it. No, not just the food critics (although their endorsement certainly means a ton), and not just the rank & file friends and family — but the handful of people in your world who matter to you when it comes to the all-critical choice of where to go to dinner. These cool, discerning people with whom you have a connection about movies, hotels and restaurants…You know who they are. If they like a place, you will like it.
That's Teka Molino, as all the best people know about the place, and recommend it to locals and passers-through. That's the key endorsement.
Teka Molino is open for breakfast, lunch and dinner. They are located at 7231 San Pedro Ave., and 1007 Rittiman Road.