Texas
It's a 'Wildlife' in Texas!
From the exotic to the indigenous: A tour of the best zoos in the Lone Star State.
A vacation in Texas is sure to be filled with memories to last a lifetime as travelers can enjoy everything from beautiful coastal beaches and ranches to historical sites and urban cities. With so much to enjoy while spending time in the Lone Star State, families might be looking for a unique experience that allows them some up-close encounters with animals of all shapes and sizes. Luckily, Texas is home to many zoos and wildlife locations that allow all travelers and families to enjoy special experiences that combine entertainment with education. From traditional zoos in some of the state's biggest cities to unforgettable wildlife reserves and safaris, there are plenty of amazing chances to get up close with some animals. Here are the five best zoos to visit while spending time in the wonderful state of Texas.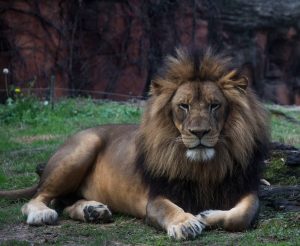 Caldwell Zoo
One zoo in Texas has a rich history that began long ago with the vision of teaching young children. The Caldwell Zoo began in 1937 when David King Caldwell aimed to teach pre-school age children in his home with a Child Development Laboratory. After gaining popularity, the location eventually turned into the Caldwell Children's Zoo in 1953 and has continued to grow in size and fame ever since. Open year-round aside from major holidays, the zoo features areas themed by geographic location including Africa, North America, South America, and more. While exploring the Caldwell Zoo, guests can enjoy learning about conservation while observing amazing animals including African lions, cheetahs, ostriches, African elephants, American bison, red foxes, bald eagles, mountain lions, macaws, tamarins, and more. Visitors can also enjoy a Herpetarium and learn about cold-blooded animals as well as the Wild Bird Walkabout with six hundred brightly colored birds flying overhead.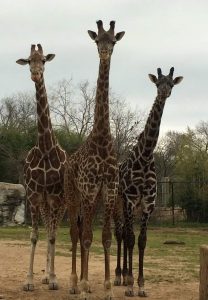 Cameron Park Zoo
Waco, Texas is home to a delightful zoo that focuses on getting children to unplug from technology and learn about the amazing and beautiful natural and animal world that exists around them. The Cameron Park Zoo is open nearly every day of the year and is located in the heart of Waco near the university. Visitors to the zoo can enjoy up-close experiences with over seventeen hundred animals from three hundred different species. Some of the most popular areas of the zoo to explore are the African Savanna which is home to giraffes, elephants, rhinos, and more, Lemur Island which features energetic and entertaining monkeys, and the South American Exhibit which is home to Galapagos Tortoises, squirrel monkeys, and more. Children will also love visiting Grammy Nell's playground and cooling off in the splash area found there.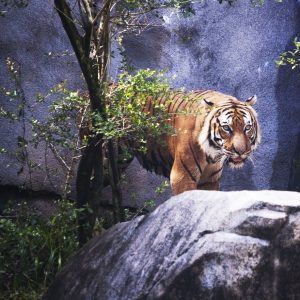 Houston Zoo
The city of Houston is home to many amazing locations for visitors to enjoy including a popular zoo that is home to over six thousand animals. The Houston Zoo follows a mission statement that aims to connect communities with animals in an effort to inspire action to promote conservation and preservation. Guests who explore the zoo can encounter endangered species such as elephants, western lowland gorillas, rhinos, orangutans, and okapi in addition to other species such as black bears, cheetahs, chimpanzees, cougars, Malaysian tigers, Masai giraffes, red pandas, giant Pacific octopuses, Komodo dragons, and much more. In addition to daily events such as feedings and more, guests can also book an animal encounter that allows them to directly interact with animals such as rhinos, giraffes, bugs, snakes, dingos, sea lions, sloths, elephants, cheetahs, and big cats.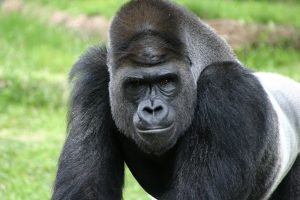 Fort Worth Zoo
The popular city of Fort Worth, Texas is also home to a massive zoo that began in the early 1900s. The Fort Worth Zoo was founded in 1909 and featured a lion, two bear cubs, an alligator, a coyote, a peacock, and several rabbits. Over the years, the location has grown in size and popularity to now feature over seven thousand animals and is constantly adding in new exhibits and experiences. The zoo is divided into themed areas that each feature animals from different geographic locations and those who explore the entire zoo can check out the African Savanna, Asian Falls, the Australian Outback, Flaming Bay, Parrot Paradise, Raptor Canyon, Texas Wild!, the World of Primates, and more. In addition to the animal exhibits, guests can also enjoy attractions including the Yellow Rose Express Train, Texas Wild! Petting Corral, Swinging Swamp Bridge, Tasmanian Tower, and more.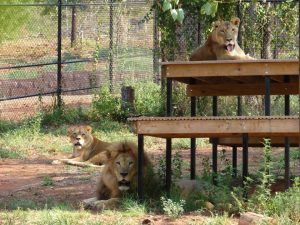 Tiger Creek Wildlife Refuge
Tyler, Texas is home to a unique zoo location that began with an organization that had its roots in Ohio. The Tiger Missing Link Foundation founded by the Werner family in 1995 sought to document tigers found in captivity outside of accredited zoos. The family soon discovered that many tigers were being abandoned or mistreated and opened up the Tiger Creek Wildlife Refuge in Texas in 1997. Guests who visit the location today can enjoy a wide array of tours that teach about the importance of conservation while providing glimpses of big cats such as tigers and lions. This unique and beautiful experience is one that visitors to Tyler, Texas will definitely remember forever.